Passionate, Local Law Firm
Looking for exceptional legal service, with the personal touch? Faith Williams Law has a team of lawyers committed to delivering excellent legal advice
and customer service to individuals, families, and businesses. We are a family law firm, passionate about the law and helping our community to get the support and legal advice they deserve.
If you're an individual facing a legal issue, whether family law, civil dispute resolution, wills & codicils, negligence claim, conveyancing or commercial litigation that needs a professional, friendly legal service not a detached corporate solicitor, contact us now to see how we can help.
Our Managing Director Faith Williams is a Senior Solicitor having been qualified for over 10 years and in the legal profession for more than 15 years.  Faith Williams Law has been built on its excellent reputation with its Clients, with most of our recommendations coming from our current or previous Clients. For information on our Privacy Policy and GDPR click here.
Our skilled legal professionals will take care of your legal requirements, listening carefully to your individual needs. With an initial legal consultation to discuss your needs and our legal services.
As a traditional law firm based in Plymouth & Lincoln, our ethos is to make quality legal services obtainable at an affordable cost. We are proud to be a boutique legal firm and to offer a relaxed, personal service for all of your legal requirements with fixed fee advice.
A Reputation built on ethical practice and core values, where you can truly have Faith in your Legal Advice. Proudly serving Plymouth, Lincoln and the whole of the UK.
Our history
F
aith Williams Law was originally set up in 2015 after Faith became disheartened with how the legal profession had changed over the years and wanted to offer a more caring and personal service to Clients, being approachable for all Clients to contact in their time of need.  Attempting to provide a cost effective way of resolving issues.  Faith expanded into Plymouth in 2021 as Faith Williams Law continues to grow supporting local communities though difficult times and important issues.
Faith Williams Law offers an initial consultation to establish whether we can assist or whether it is a case with a little guidance can be done by the Client. In some cases, this is free, and in others this is free if we are instructed to act for you.
Faith Williams Law offers legal assistance from our dedicated and specialist team in most areas of law including but not limited to:
Family Mediation, Family Private Law, Child Arrangements, Property Disputes, Civil Disputes, Conveyancing, Personal Injury, Clinical Negligence, Wills, Powers of Attorney, And much More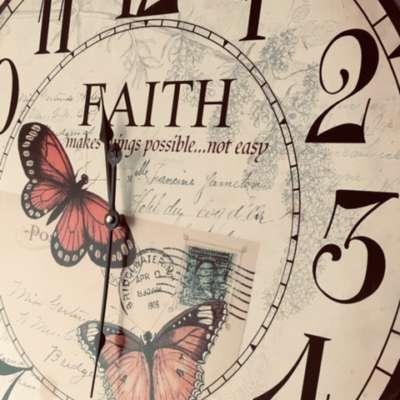 Prioritising The Client Experience
Faith Williams Law is a modern boutique style high street law firm with a traditional client focused approach. Our office boasts a warm, relaxed atmosphere so you are always welcomed with a smile. At Faith Williams Law we like to take the typical cold office feel away from our reception area, so you will feel like you're a part of our family, and not just another number through the door.
we have the experience and confidence you are looking for.
Faith Williams is the Managing Director and Senior Solicitor at Faith Williams Law, with over 15 years of experience in the legal profession, specialising in a wide area of law.  Faith is a litigator and has extensive experience of advocacy in the court room, she also specialises in less contentious matters such as conveyancing, wills and powers of attorney.